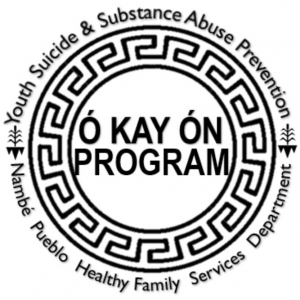 About Us
The Ó kay ón Program started in 2014 when the Nambé Pueblo Healthy Family Services Department received a Native Connections Grant from the Substance Abuse and Mental Health Services Administration (SAMHSA). The grant program aims to reduce suicidal behavior and substance use and promote mental health among Nambé Pueblo youth, up to and including the age of 24. When looking at the future of the program it was decided the program needed a name that reflected our traditional Tewa language and our resilient youth. Thus we came up with the Be Strong Program, and with the help of the Tewa Language Program we were able to get the translation of Ó kay ón.  The Ó kay ón Program staff consists of the Cultural Mentor, Loren Musgrave of Nambe Pueblo.
Contact Us
Ryan Martinez, Suicide Prevention Coordinator
(505) 455-5591
Loren Musgrave, Assistant Manager
(505) 455-5594
Follow Us on Facebook @TewaRootsSociety and Instagram @TewaRootsSociety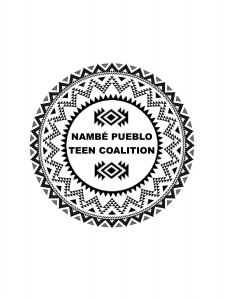 The Nambé Pueblo Teen Coalition is a group of Nambé tribal youth ages 13 to 19. Youth that join the coalition are offered trainings and information on suicide and substance abuse prevention, health topics, safety planning, healthy risk taking and life skills, all in an effort to build resiliency, self confidence and to create a peer to peer support network. All activities are drug and alcohol free and offer a safe space for learning and growing.
Follow us on Instagram @nambepuebloteencoalition
For more information contact the Loren Musgrave